Children's Aid Society
A Children's Aid Society School
P.S.5 Children's Aid Office Telephone # 212-567-5787
Children's Aid Society Website:
P.S.5's Children Aid Society Programs & Services Website:
Our Mission
We help children in poverty to succeed and thrive. We do this by providing comprehensive supports to children, youth, and their families in targeted high-needs New York City neighborhoods.
We believe all kids have limitless potential. But for those growing up surrounded by poverty, family instability, and physical or emotional stress, life is too often about survival, not possibility. It's unacceptable that in New York, a city of historic opportunity, so many of our children face serious barriers to realizing their own promise.
Children's Aid is a professional powerhouse of solutions for young people. We are teachers and social workers, coaches and health care providers. We know what it takes to ensure children grow up strong and healthy, and ready to thrive in school and life: excellent education and health care, social-emotional support, and strong, stable families.
Children's Aid Programs at P.S.5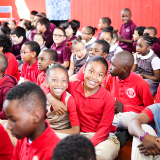 The community school strategy delivers services tailor made for a particular student population and positions those scholars to overcome the barriers to academic success.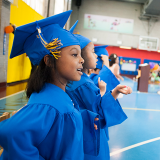 Before they take their first steps to the day they walk into their kindergarten classroom, our littlest ones are ready to be healthy, lifelong learners.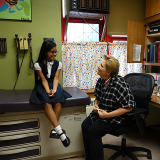 Healthy children and youth are better prepared for academic success. Our school-based centers offer a proactive approach to keeping kids healthy and producing better school attendance.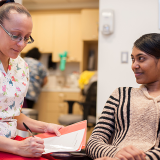 Children and youth must be in the classroom to succeed academically. We provide comprehensive medical services in school- and community-based health centers throughout NYC's under-resourced communities.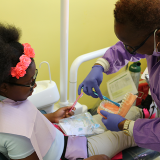 Good dental hygiene is a fundamental piece to a child's health. Children's Aid's dental clinics in school- and community-based health centers offer vital services provided by licensed dentists.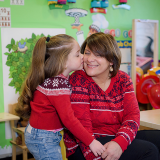 Parent and Caregiver Engagement
The parent and caregiver engagement program creates a partnership between families and educators to ensure children's success by better addressing their academic and social-emotional learning.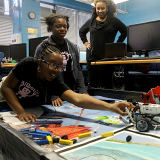 Whether it's robotics club, a sports team, or homework help, all Children's Aid community schools and centers provide quality activities that help kids reach their full potential.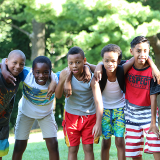 For nearly 3,000 children and youth, we make sure that every summer is loaded with fun and intellectually engaging activities that keep young minds sharp. Review our 2019 Summer Camp schedule with locations.